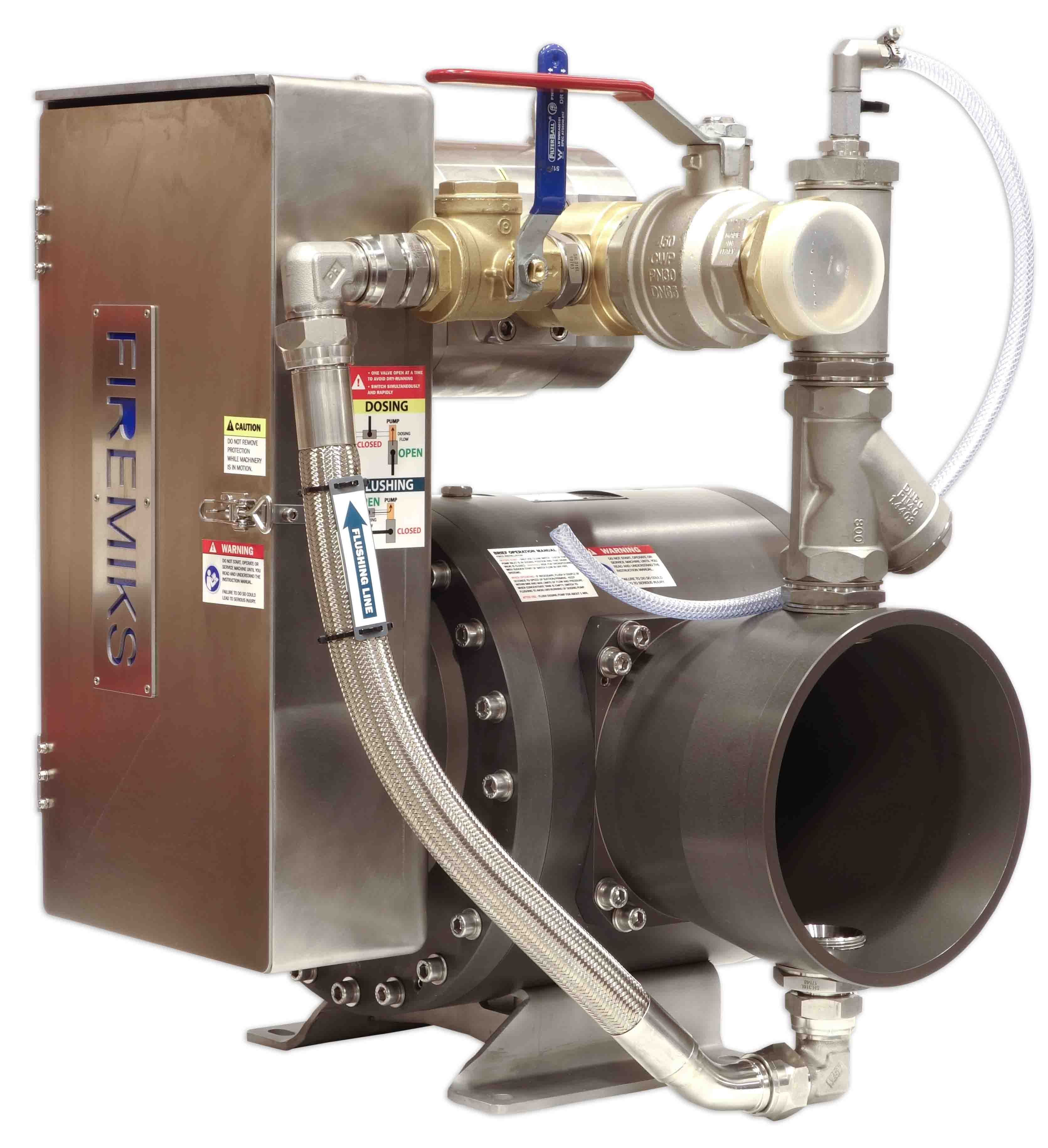 Next generation FIREMIKS Gear pump solution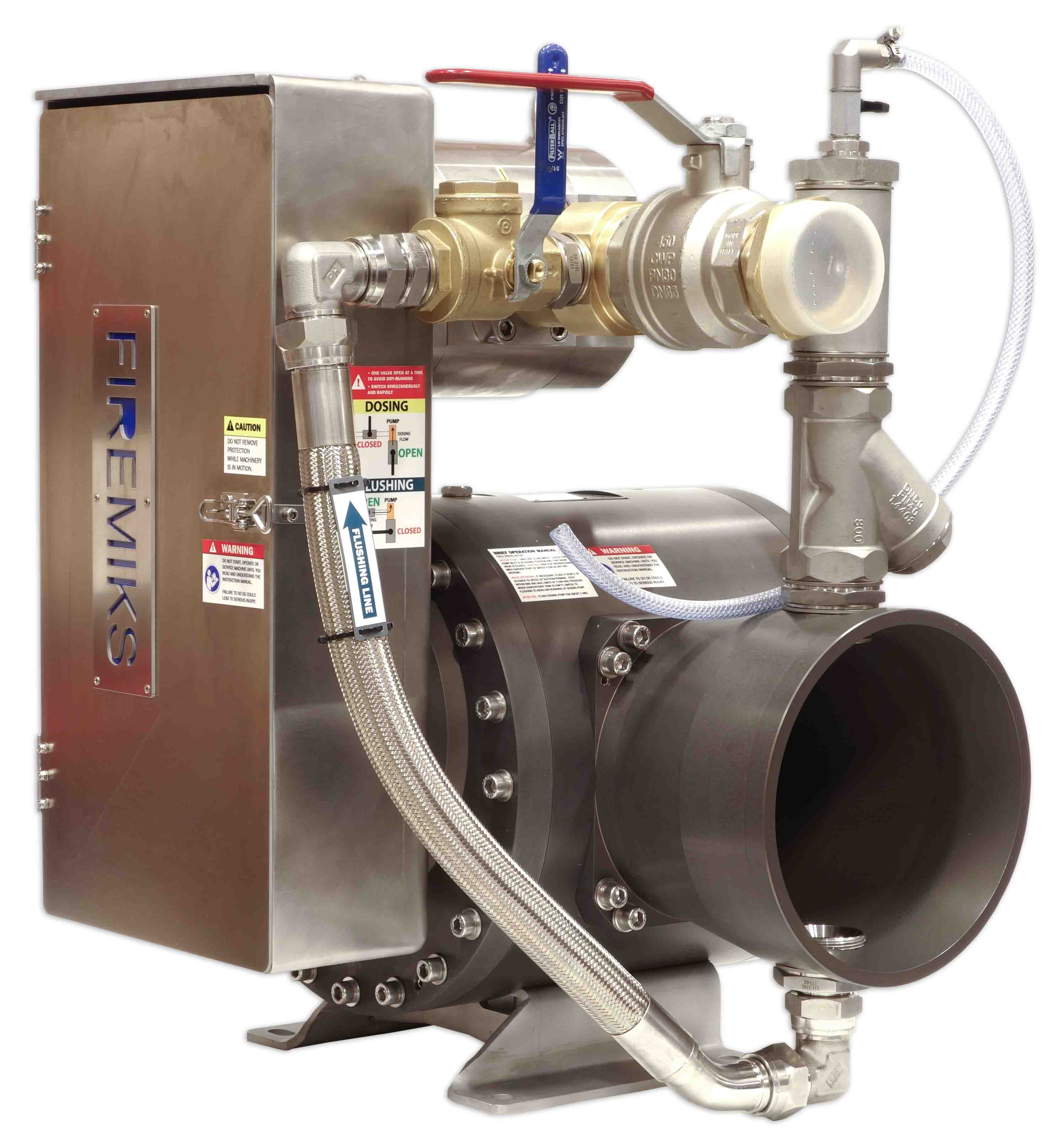 FIREMIKS 10000-1-GP-F G81 with Belt Drive
On these models, the Gear Pump will be mounted on top of the water motor, making for an even more compact package. Instead of direct drive with a drive gear coupling, the Gear Pump is now driven by an industrial multi V-rib belt, here referred to as Belt Drive. This arrangement makes it possible to optimize both the Water motor and Gear pump more independent from each other with different rotating speeds, continuing the FIREMIKS tradition of offering the best possible solution for the customers' specific dosing case.
With this design, we can offer the following advantages:
· An even more compact solution with a reduced footprint, this can be important for high flows in tight spaces (e.g. containers).
· Apart from handling very high viscosity concentrate, it will be possible to use Gear Pumps also with lower viscosities than before.
· As before, Gear pumps are even more reliable than Piston pumps with fewer moving parts and are suitable for high and very high pseudoplastic viscosities, without reciprocating pump action.
· Lower pressure drops than before can be achieved with optimized water motor speed.
· Possibility to optimize dosing rate for different operation scenarios.
Please refer to the datasheet for each model as they become available.
Differences of Belt drive vs Drive gear coupling
Contrary to perhaps expectation, the complexity and part count of the Belt drive is not increased compared to direct drive with Drive gear coupling.
The Belt drive exists out of two belt wheels and a self-tensioning Multi V-rib belt, without the use of external belt tensioners. The whole belt drive is enclosed in a protective ventilated cabinet that also supports the pump assemblies. The belt wheels are supported by ball bearings. Limited need for service with long change interval for the belt.
Belt drive solution in ventilated cabinet
Drive gear coupling models uses two claw couplings, one on each drive axle and a thermoplastic spider wheel. Pump is mounted on a pump bracket with drive gear cover. Drive gear is checked at main service and if necessary, replaced.
FIREMIKS 2400-3-GP-F-ALU with direct drive coupling.