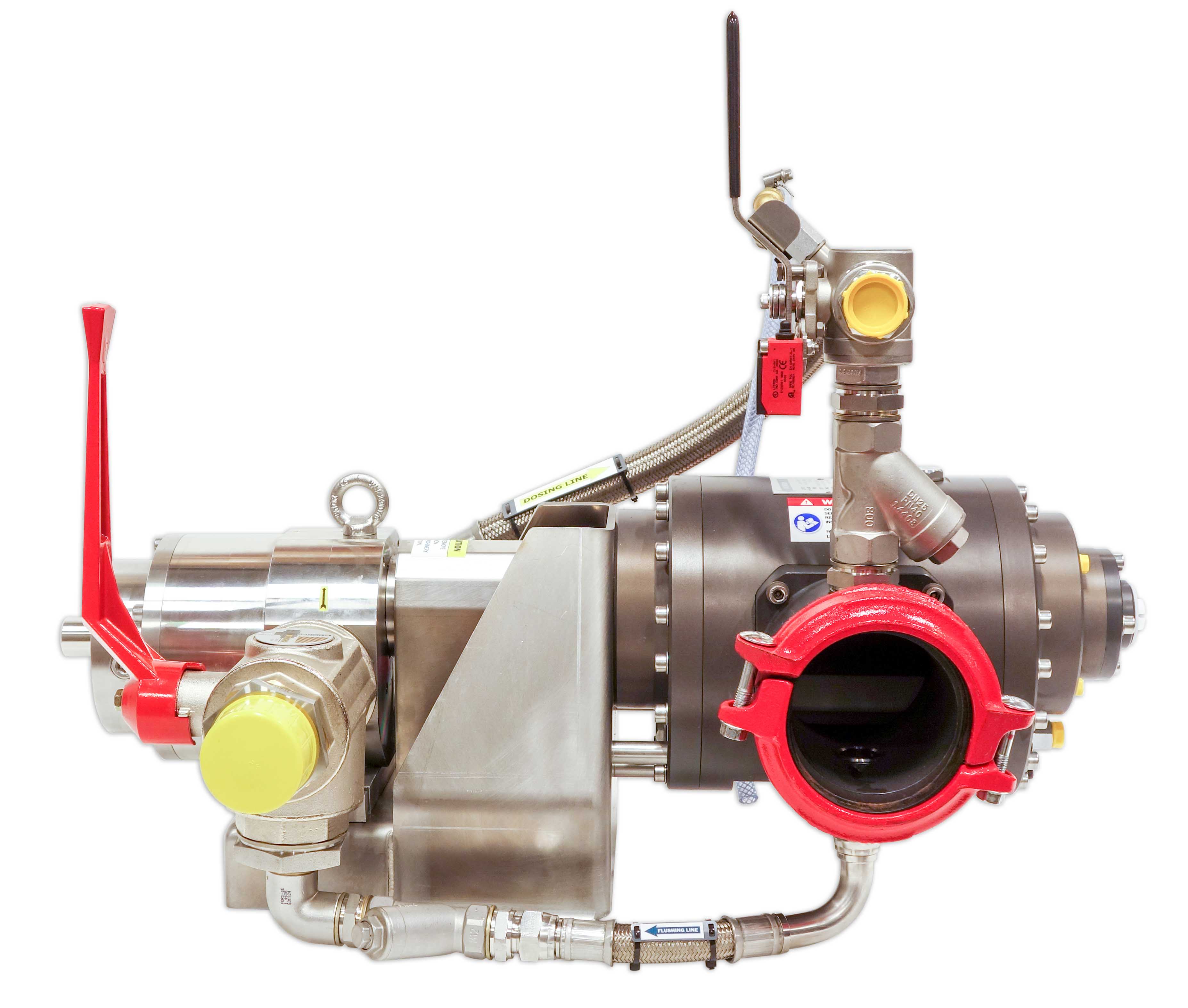 ---
OVERVIEW OF MAIN PARTS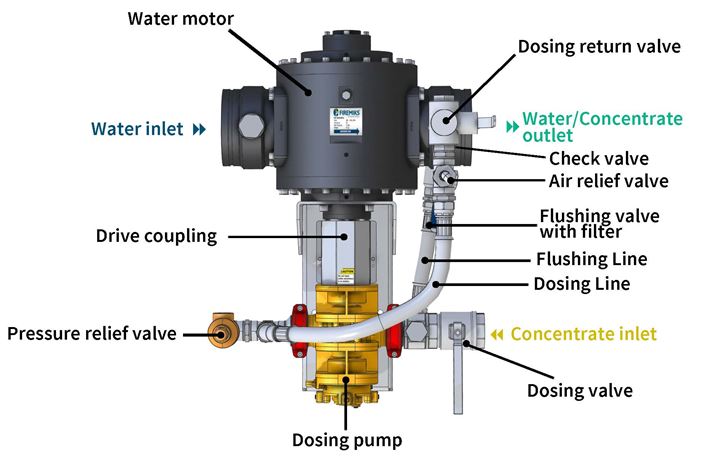 ---
GEAR PUMP WORKING PRINCIPLE
A gear pump uses internal gear to grab the concentrate. The advantages of using gear pumps are that they are very sturdy, flow is not pulsating, and they "grip" high viscocity concentrates very well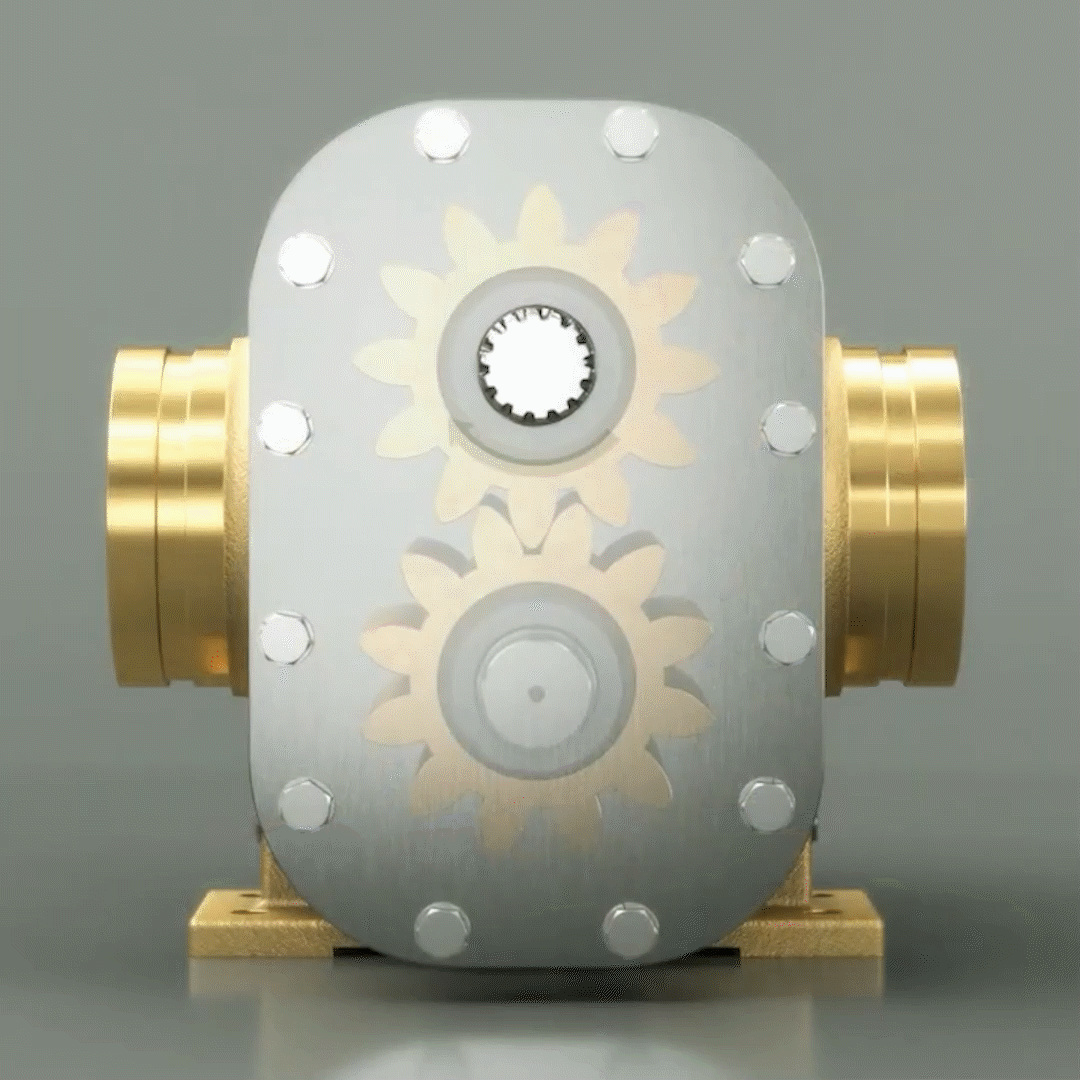 ---
FLOW CHART GEAR PUMP TYPE
This Flow chart shows the principal set up of a FIREMIKS Gear Pump type model. For more detailed guidance see Recommended set up – Gear Pump type in the download pages.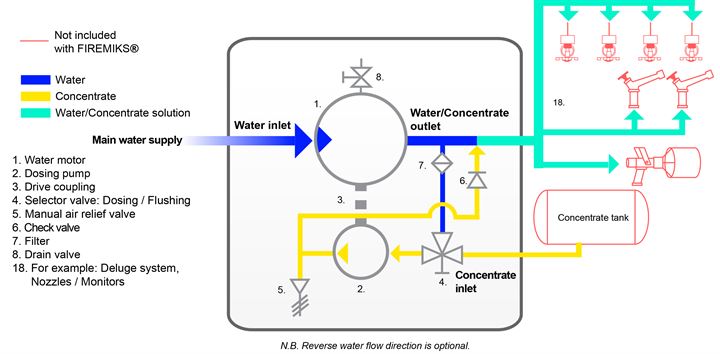 ---
BELT DRIVEN GEAR PUMP MODEL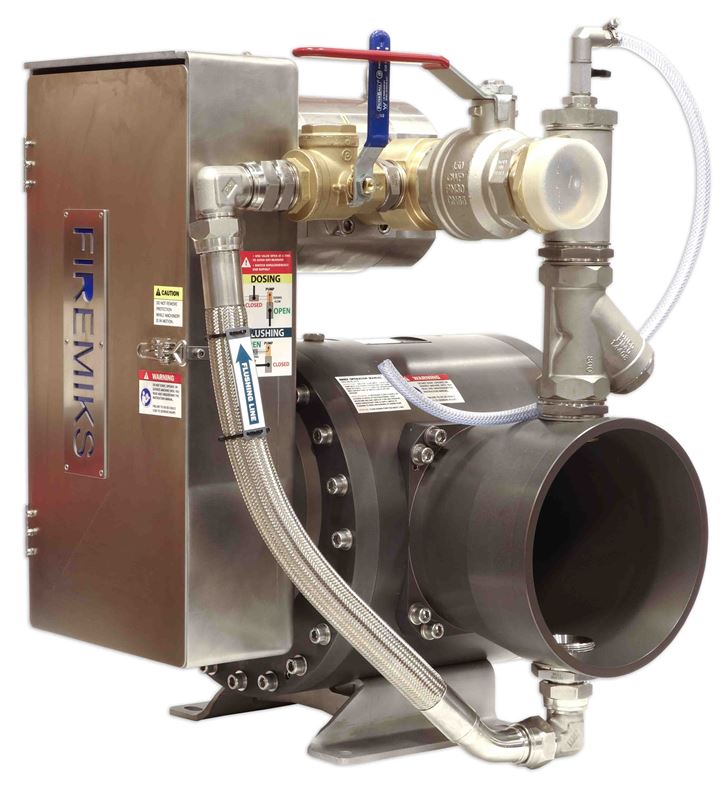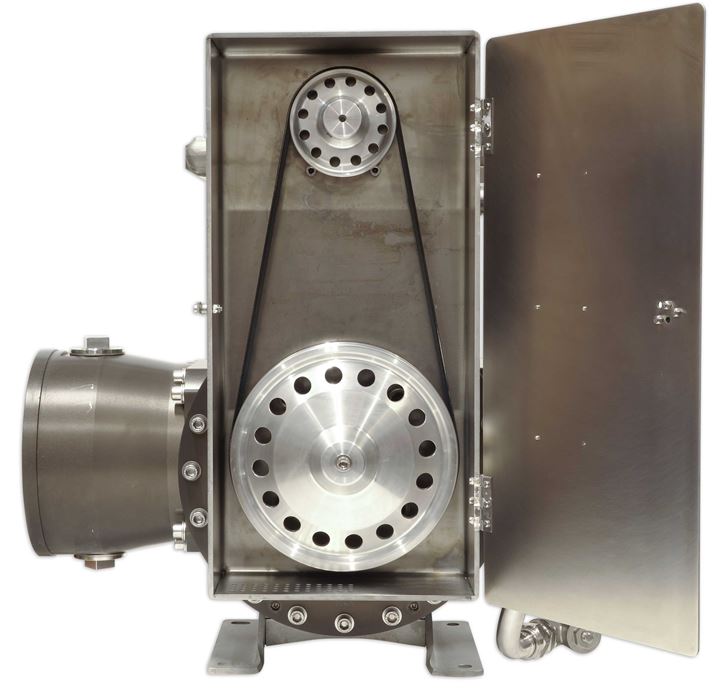 Firemiks AB has released the next generation Gear Pump solutions for larger models.
With these models, the Gear Pump is mounted on top of the water motor, making for an even more compact package. Instead of direct drive with a drive gear coupling, the Gear Pump is now driven by an industrial multi V-rib belt. This arrangement makes it possible to optimize both the Water motor and Gear pump more independent from each other with different rotating speeds, continuing the Firemiks tradition of offering the best possible solution for the customers' specific dosing case. Please refer to the datasheet for each model as they become available.
---
TYPICAL INSTALLATIONS
A typical fixed installation with a gear pump is often where a customer prefers the characteristics of gear pumps, use higher viscosity concentrates and work on the higher flow end of the flow range.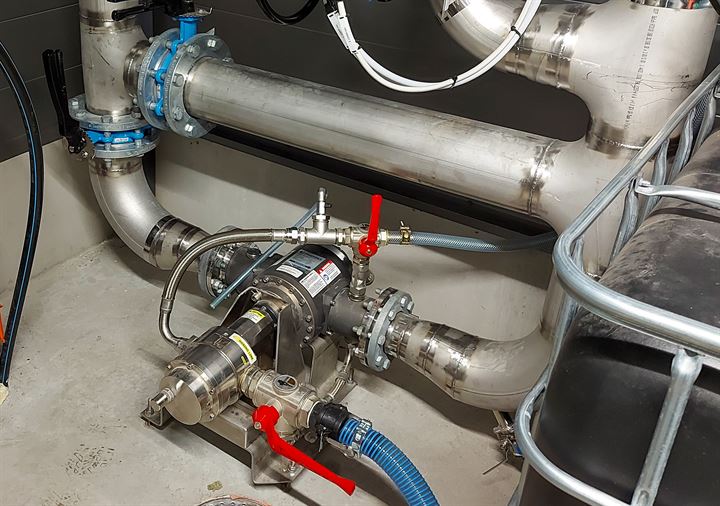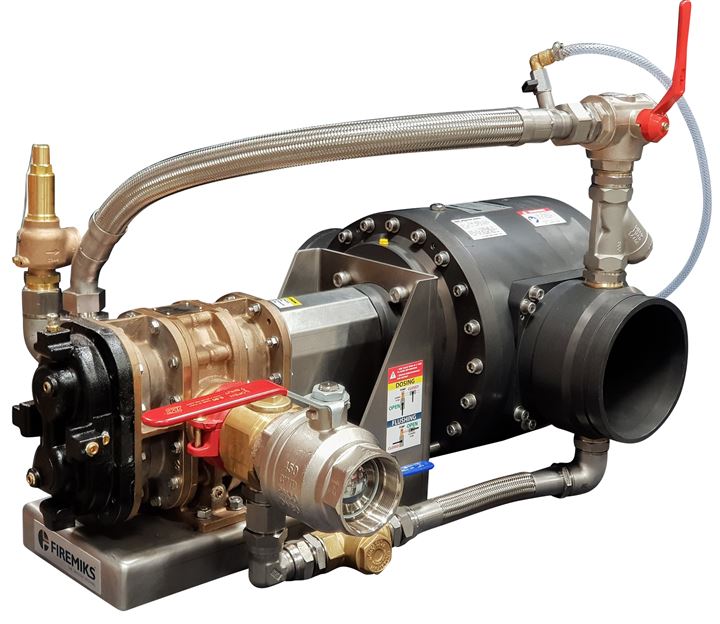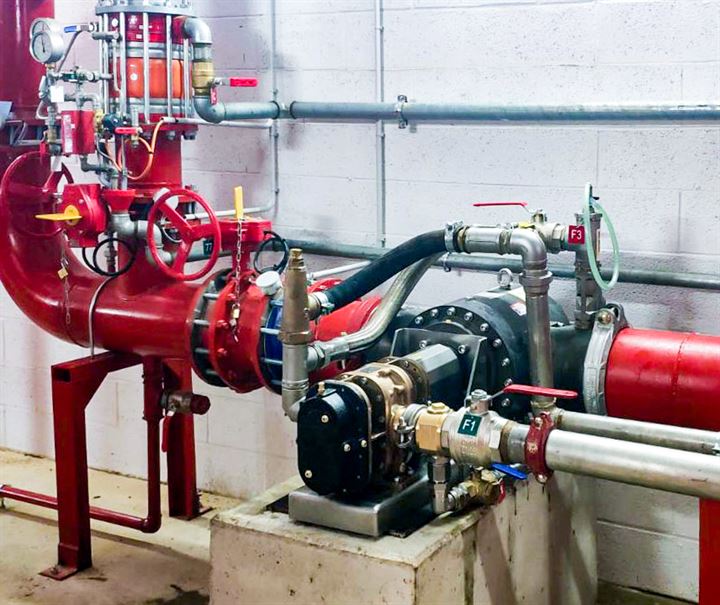 ---
MODEL OVERVIEW
Click here to download a model overview