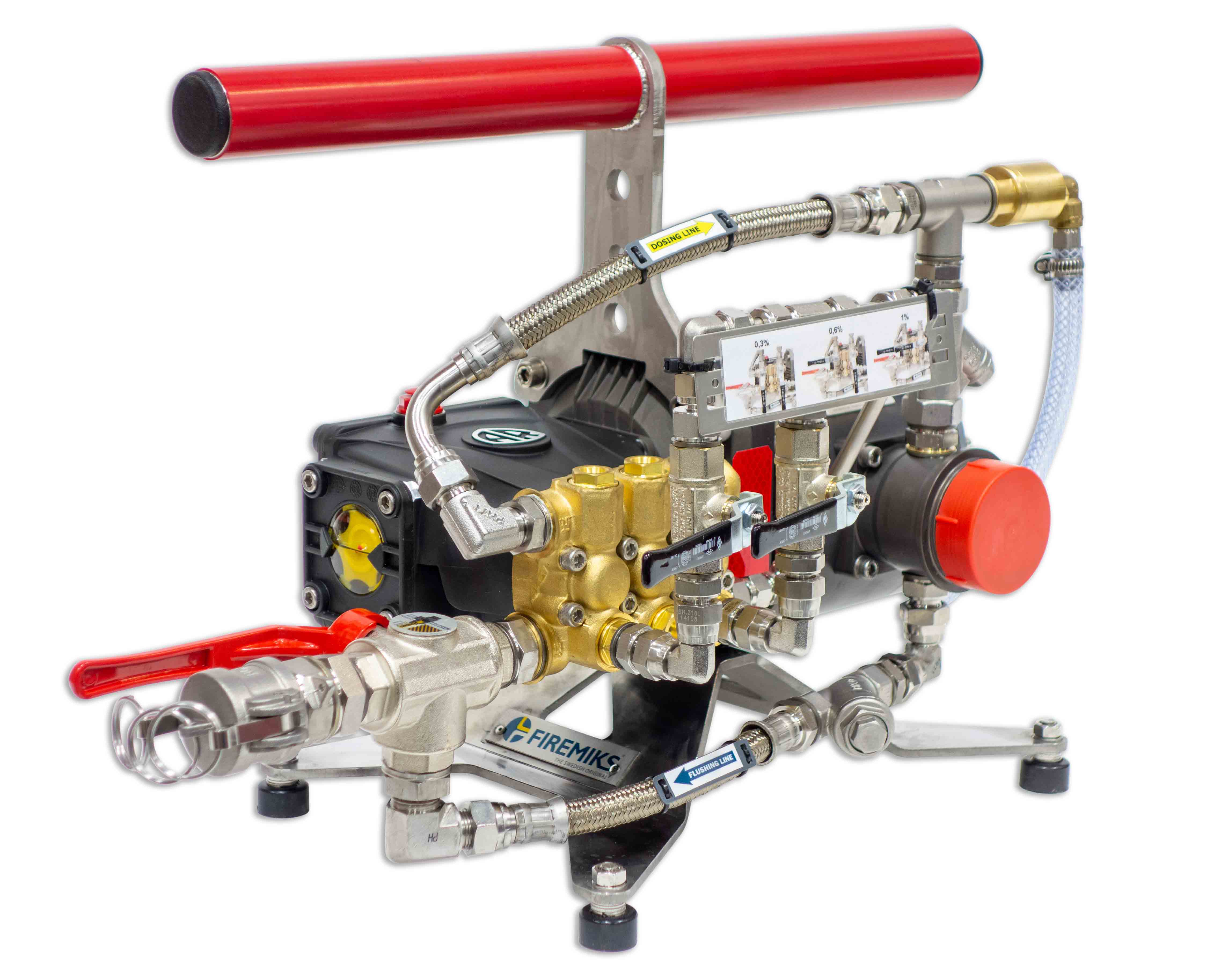 FIREMIKS Mobile units can be supplied with either Gear pump (-GP) or Piston pump (-PP). The main difference between these two types, apart from suitability for different viscosities, is that on Piston pump models we can offer three different dosing rates, 1-2-3%, 0,5%-1-3% or 0,3-0,6-1% with just one foam pump.
The Mobile units are complete with suction tube and automatic air relief valve to speed up priming. They are equipped with a bottom bracket and carrying handle, or a surrounding cage frame, making them easy to handle. For larger sizes we equip the units with wheels to make them easy movable.
---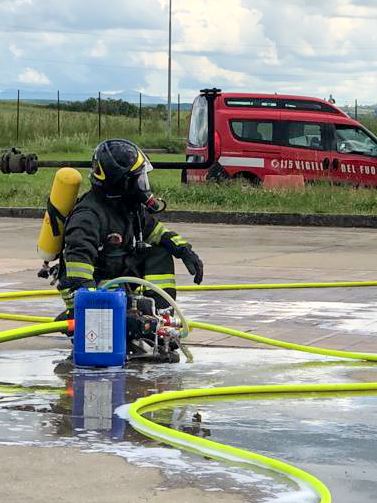 ---
OVERVIEW OF MAIN PARTS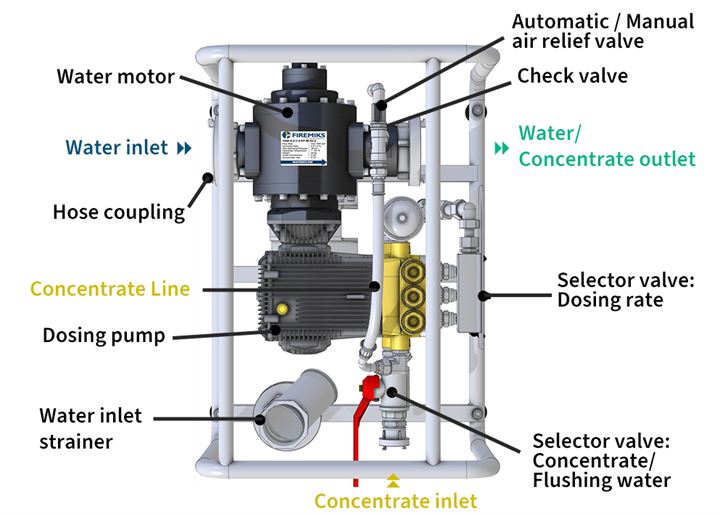 ---
FLOW CHART - MOBILE UNIT
This Flow chart shows the principal set up of a FIREMIKS Mobile unit.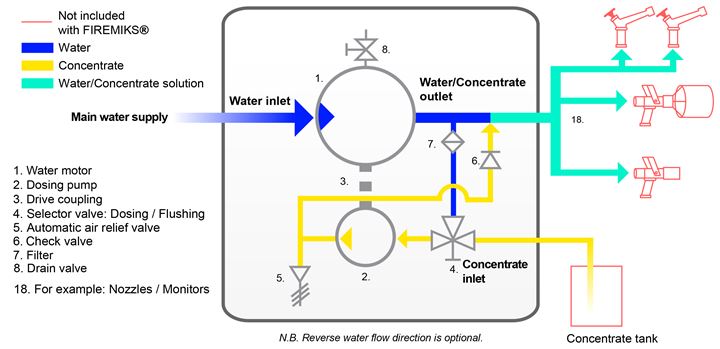 ---
ONE FIREMIKS – SEVERAL NOZZLES!
With FIREMIKS the fire brigades easily create a system adaptable to various firefighting situations. It is possible to use several different nozzles simultaneously, positioned at different lengths and heights. Allows to quickly open and close nozzles, "pulsing", immediate correct dosing is achieved.