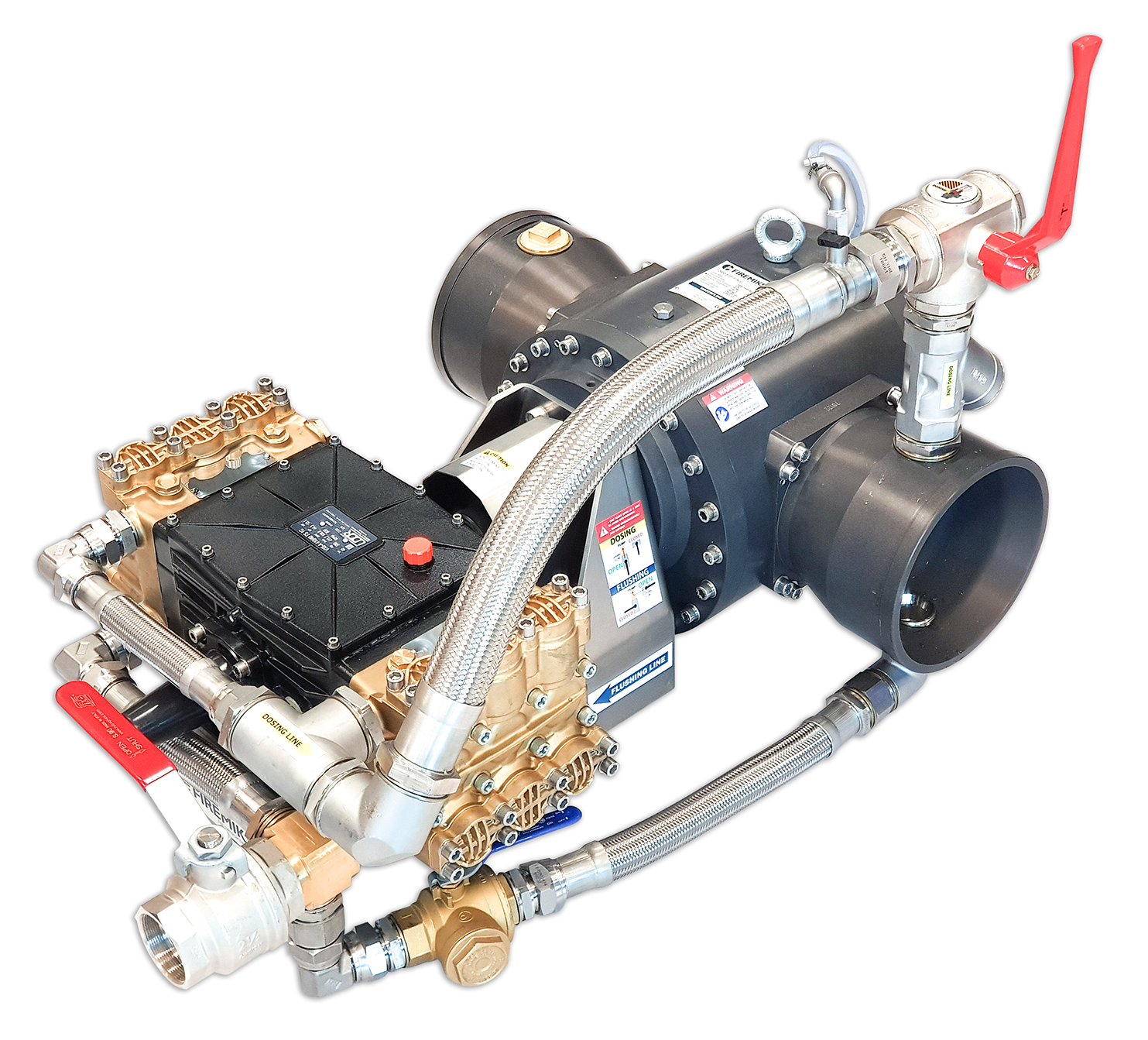 ---
OVERVIEW OF MAIN PARTS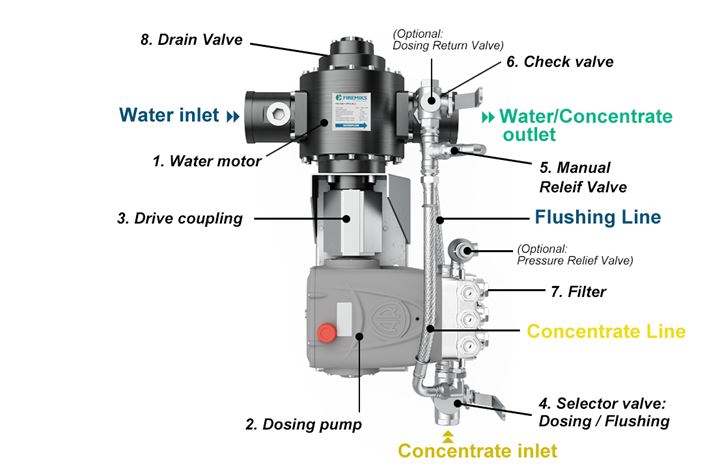 ---
PISTON PUMP WORKING PRINCIPLE
Piston/plunger Pumps (-PP) is a reciprocating pump and perform at their best at low and medium viscosities due to the Piston pump principle; for each revolution the plunger sucks concentrate and then presses it out and the concentrate goes from zero to full speed twice per revolution. Important to know is that Piston pumps have a limit upwards to high viscosity concentrates for correct dosing. If the static viscosity is too high, above around 4,000 – 4,500 cSt with non-Newtonian concentrates, the concentrate will not flow smoothly and therefor the correct dosing rate might not be achieved.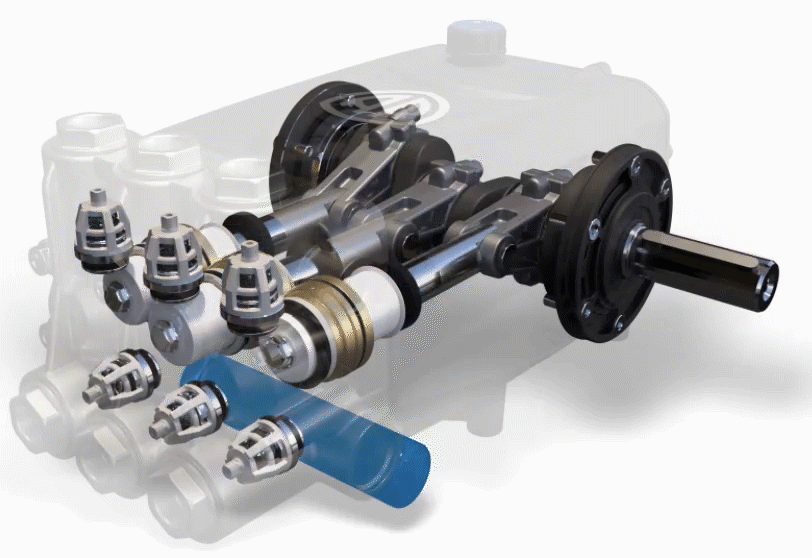 ---
FLOW CHART PISTON PUMP TYPE
This Flow chart shows the principal set up of a FIREMIKS Piston Pump type model. For more detailed guidance see Recommended set up – Piston Pump type in the download pages.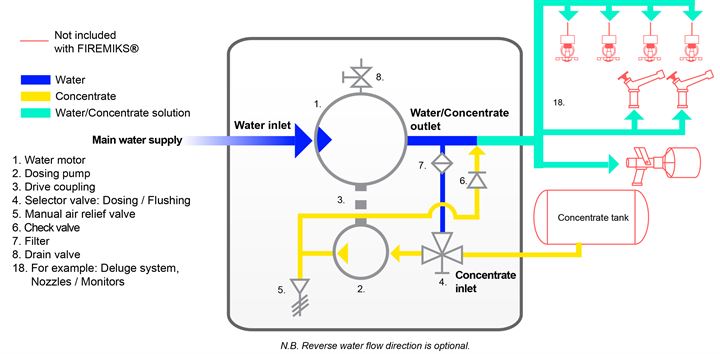 ---
PISTON PUMP MODELS WITH SELECTABLE DOSING RATES
With our Piston pump models we can offer units with three selections of dosing percentages with just one pump, by adding small selector valves on the piston pump. For example, we can offer 1-2-3%, 0,3-0,6-1% and 0,5-1-3%.
You may change dosing percentage even while unit is in action.
---
TYPICAL INSTALLATIONS
A typical fixed installation with a Piston pump model is often where a customer prefers the characteristics of Piston pumps, use low to middle viscosity concentrates and work on a wide flow range. The unit shall be placed in such a manner that the media concentrate has a free flow down from the tank to the dosing pump.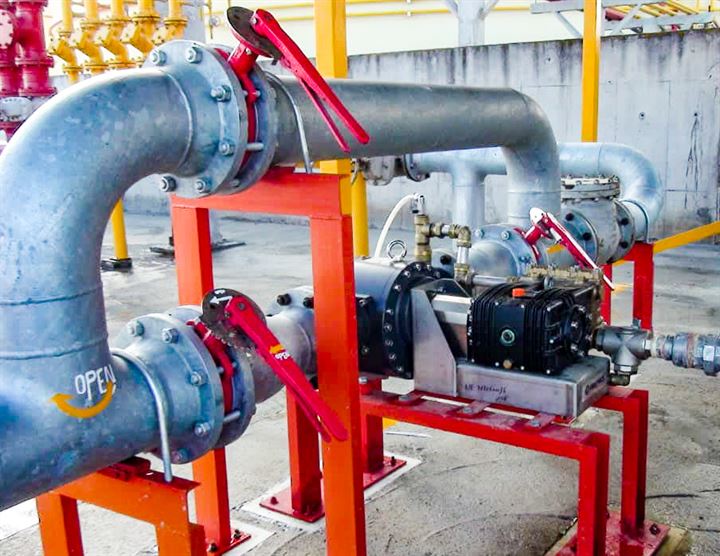 ---
model overview
Click here to download a model overview